Have you been a Microsoft office user for years? Or are you surrounded by users and are itching to join the sophisticated world? Embark on an Aventis Learning Group course in Microsoft office. It is tailor-made to teach and equip you with the tips and tricks you need. Discover features and functions you never knew of and enjoy your Microsoft office package to the maximum.
Below are a couple of tricks. I am sure you will find helpful when using Microsoft office. They will help save your time and improve your productivity as a person and employee!
Tips And Tricks To Use Microsoft Word
Microsoft words it the most common word processing software worldwide. Billions rely on using it daily. As popular and common as Microsoft word is, many fail to maximize the benefits of using Microsoft. There are quite many tips and tricks that may come in handy for you. Here are techniques that will help you enjoy Microsoft word to the fullest.
1 – The Zoom Function
Have you been struggling to read the text size on your Microsoft? Microsoft word has a function that allows you to zoom in and increase your text's size, making it easier for you to read. Use the scroll on your bottom right to alter the zoom size. Move the scroll to the left to zoom out the size and right to zoom in size. Tune zoom size between 10% and 100% to suit your desired font size. A trick to make it easier is to use the window >zoom button.
2 – Removing Words
There is a norm to do away with a word you no longer intend to keep in your document. Most people press backspace many times or long-press backspace. Nonetheless, here is a much simpler and more accurate way to do it. Simply move your cursor in front of the word you want to remove. You then press ctrl and backspace on your keyboard. The word you want to remove will instantly disappear from your screen. So much easier!
3 – Tell Microsoft What You Want It To Do
Yes, that's right. Did you know you could talk to your Microsoft and command it what to do? Locate, tell me what to do on your toolbar. Simply type in a word or phrase relating to your desired instruction. For instance, you could type in 'Print.' Microsoft will quickly identify what you want it to do in a drop-down menu. From there, you just select exactly what you want!
Tips And Tricks You Can Use In Excel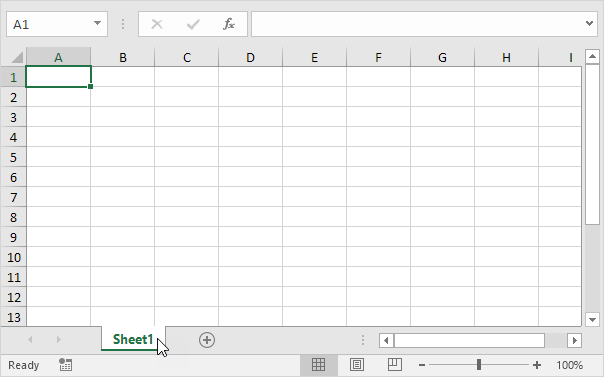 When working with tons on figures and data, excel is just what you need. It is designed to do most of the calculations, sorting, and more for you. But at times, do you get confused about just where to find some commands? Here are a couple of tricks that will make working with excel even easier.
How To Select All The Cells At Once
Having trouble selecting a whole lot of data cell by cell? Truth be told it is not only time consuming, but it is also tedious and boring. Well, there is a way around all that scrolling and clicking. Simply look to the top left corner of your spreadsheet and locate a light grey triangle. At just one click, all the cells in your spreadsheet will be selected automatically. Simple right?
How To Find And Replace Terms Or Other Values In Your Spreadsheet
Have you ever had to go through a long spreadsheet to correct a mistake you made? Perhaps you used an incorrect or outdated term and needed to scroll through the entire document to locate and fix the errors. Well, you do not have to. Simply use the find and replace function. After highlighting the cells, you need to search in, press ctrl + f. A pop up will appear. Write the term you want to find and also what you want it replaced with.
Tricks You Can Use In Power Point
Everyone knows that in making presentations, PowerPoint is just what you need. It helps you create the best looking templates that are great to look at and easy to work through during a presentation.
Create Your Templates
Are the available templates not appeasing to you? Maybe your creative juices are running, and you are just itching to create your own. Guess what? Microsoft PowerPoint allows you to do just that. You just click on the themes tab and locate and select the master editor on the right-hand side. Then click slide master and do just what you want with the templates. When you are done, click close master. This changes all the slides in your presentation.
Final Thoughts
The tips and tricks you can use on Microsoft are a bottomless pit. Trust me when I say it is almost impossible to know it all! Contact the Aventis learning group for a life-changing course. This course will dynamically change the way you operate, feel, and work with Microsoft office forever! Aventis Learning Group course in microsoft office website at for their more information.
Ella
Ella is an experienced content publisher and Senior Editor at SocialMagz.com. With a passion for technology and a wealth of knowledge in the field, Ella brings a unique perspective to the website and its readers.