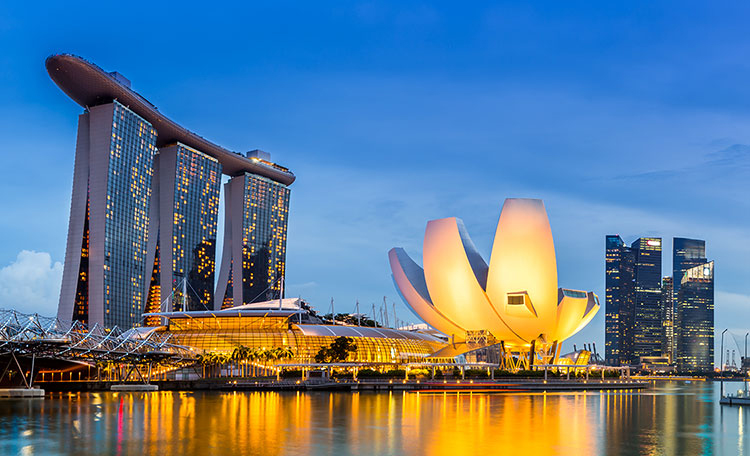 Singapore might have been designed as the perfect city to explore in a day. Small and compact, you can easily take in plenty of its amazing sights and attractions, particularly given its excellent public transport system. Changi Airport is world-famous as a layover destination, but rather than just checking out the shopping, taking a day to explore the city is a great idea.
From innovative architecture to astonishing cuisine, there is a lot to take in in this incredible global city, but with a little planning you can easily explore the best that Singapore has to offer in just one day. As it happens, the best of Singapore can often be found off the beaten track, and avoiding the tourist trail will give you more time to immerse yourself in this amazing city. So whether you are on an extended layover, or cruising to Singapore on one of the major cruise lines, this guide will ensure that you make the best of your one perfect day in Singapore.
Morning
The best way to explore Singapore is to dive straight in, so get an early start with a traditional Singaporean breakfast. If you haven't yet strayed far from Changi Airport, hit the Changi Village Hawker Center for a classic Singaporean snack to start your day, like carrot cake, nasi lemak or ipoh hor. If something a little more adventurous appeals, head to Katong in the east of the city. This Peranakan Chinese neighborhood is full of authentic coffee houses and old school eateries, and is a wonderful area to explore after grabbing a kopi with kaya toast at the Chin Mee Chin Confectionery.
Once you are adequately prepared, take in the colorful architecture and bright shop fronts of the area, and learn a little more about the unique culture of the Peranakan community in Singapore at the Intan, a wonderful museum full of fascinating artifacts.
After exploring Singapore's history, head over to Kampong Glam for a take on its alternative, eclectic present. Explore the narrow lanes and alleyways of Haji Lane, Arab Street and Beach Road, filled with spectacular murals and street art, as well as a dazzling array of independent fashion boutiques, tattoo parlours, cafes and bars. The area has traditionally been home to the Muslim community in Singapore, and there is some quirky and wonderful Arabesque architecture to discover here as well.
Afternoon
Singapore's food scene is rightly famous, with its amazing street food and hawker centers rubbing shoulders with some of the best fine dining in the world. But you might not know that Singapore is one of the only places in the world where you can eat a Michelin-starred meal for under $5! After a morning's exploration, head past Canning Park to Clarke Quay, and have lunch at the Famous Sungei Road Trishaw Laksa. Owner Daniel Soo's seafood broth lives up to its name, and rightly deserves its Michelin rating.
After lunch, take the opportunity to explore downtown Singapore. There's a wealth of cultural institutions here, and you could easily spend an entire afternoon hopping from museum to museum. Discover a little more about the history of the city itself at the Singapore City Gallery, find out about Chinese culture at the Singapore Chinese Cultural Centre, and take a tour of the varied religions of the city, including the Sri Mariamman Hindu temple, the Thian Hock Keng Taoist temple, and the Buddha Tooth Relic Temple. 
With some of the quirkier, more alternative cultural elements of Singapore under your belt, it is time for the main event. A visit to this futuristic city would not be complete without seeing the iconic Gardens by the Bay. Known for its remarkable landscape and vertical gardens, a climb up the sixteen stories of the SuperTreeGrove is not to be missed, and the Flower Dome and Cloud Forest are well worth exploring as well. Head up on to the OCBC Skyway to watch the sun set over the city.
Evening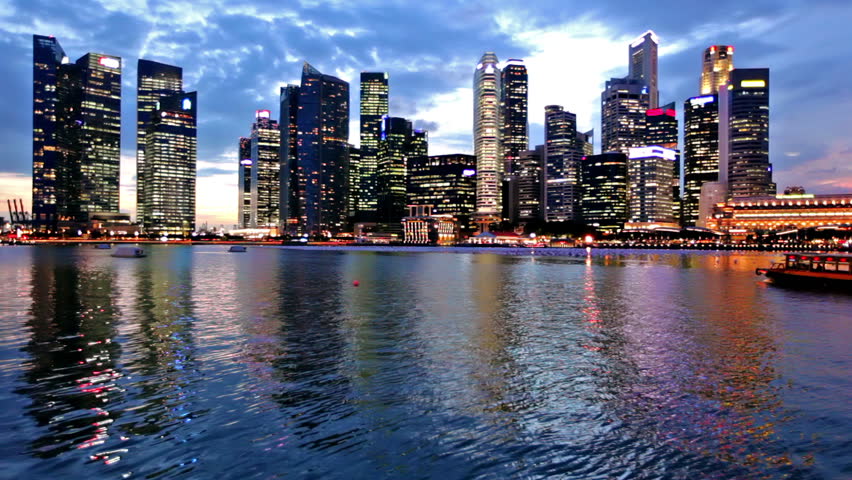 Once night falls, Marina Bay is a beautiful sight, and one of the best places in the city for a pre-dinner cocktail. Smoke and Mirrors is an exquisitely elegant bar perched on top of the National Gallery, where the bartenders sling showstopping drinks against the backdrop of one of Singapore's best views.
Suitably refreshed, jump on the MRT train and head to Little India for a completely different Singapore experience to round off your day in this amazing city. As its name suggests, it is a vibrant, buzzing enclave of Indian food, culture and life, and the sights, sounds and particularly smells make it an amazing experience after dark. Grab a masala thosai at Kamala outside the Tekka Centre, a vegetarian curry served on a banana leaf at Komala Vilas, or for a more formal dining experience try Kebabs and Curries on the rooftop of the famous Mustafa Centre mall.
Now that you know a little more about Singapore and what can be seen in just one day, it's time to book your flights and plan your own perfect itinerary.