The way a restaurant looks both inside and outside has a massive impact on the number of customers it attracts daily. Awnings not only create shade, but they are also a way to make your restaurant stand out. So, how should you go about selecting an awning for your restaurant? It is an important decision that will affect the future of your business and the amount of revenue you bring in. That's why you need to do your research and carefully think about all aspects of an awning before you choose to install it in your restaurant.
The Style Of The Awning 
Choosing an awning style to fit your restaurant is quite important. There are multiple things you need to consider before selecting a design:
Brand placement: awnings are a great place to put your restaurant's logo. This will help you put your business's logo in a prominent place and help you with brand recognition with time. If you decide to put your logo on the awning, that will have concrete ramifications on the design. So, the first question you should be able to answer is "do you want to have your logo
The design of the restaurant: what does the exterior of your restaurant look like? How does the interior of your restaurant look like? Do the shape and the color of the awning's fabric go well with the rest of the restaurant? These are all important questions you need to ask yourself. 
The Size Of The Awning 
Choosing the size of the awning is a relatively easier choice than choosing its style. The size is determined by the reason you want an awning:
An awning for the aesthetics of it: many business owners want to install an awning because they think it makes their storefront look more appealing and they think the positioning of the brand on an awning would make people remember their store better. If this is the sole purpose of the awning, then its size doesn't matter that much. Just get an awning that makes your storefront look the best.
An awning to create shading for customers: awnings are a great way to create shading both over the immediate exterior of your restaurant and the interior (as a replacement to curtains). If you want an awning so that you have some shaded place in front of your restaurant where your customers can relax and eat their meals, the size will depend on the size of the area you want to shield from the sun.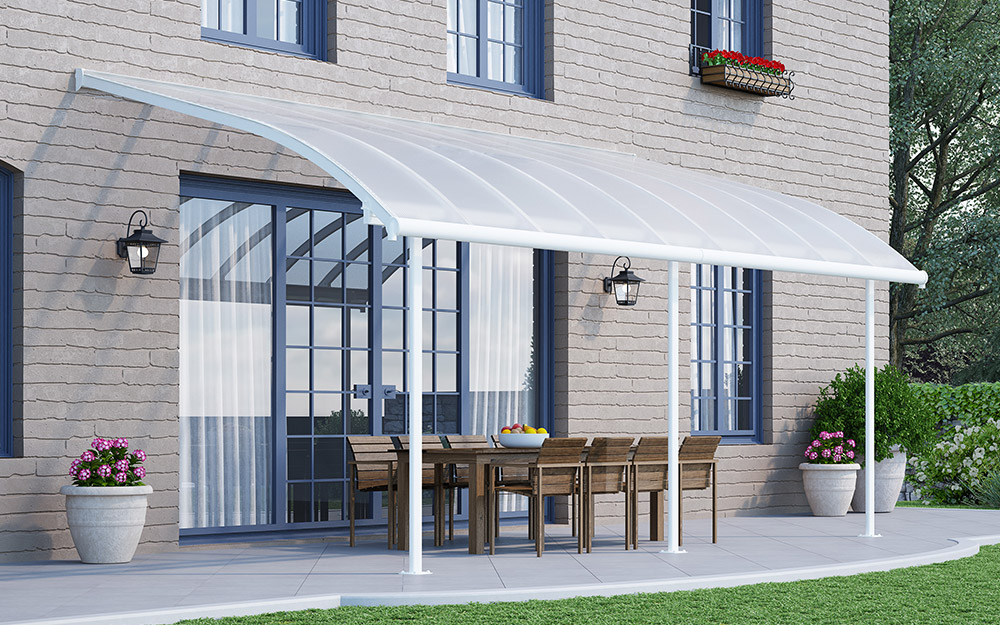 The Type Of The Awning
There are many types of awnings – each with their advantages and disadvantages. It is important to learn about them before making the final decision:
Fixed awnings: fixed awnings are the most common type of awning. They are fixed in place and can't be tweaked or changed. This means you'll have the same amount of shading, the same aesthetics, etc. until you decide to remove the awning. This might be a good idea if the awning is there to promote your brand, but generally, more control over your awning is good, so you should go with other types. 
Retractable awnings: as the naming suggests, you can retract retractable awnings, which gives you more control over shading and the aesthetics of your restaurant. This is especially true for electric retractable awnings like https://shades-awnings.co.uk/products/awnings/electric/, which you can operate with the touch of a button. Retractable awnings have their advantage. For example, If it is a cool day and there's gentle sunlight, you might want to let it in – you can do so with retractable awnings, but you really can't do that with fixed awnings.
Ella
Ella is an experienced content publisher and Senior Editor at SocialMagz.com. With a passion for technology and a wealth of knowledge in the field, Ella brings a unique perspective to the website and its readers.